Employee Benefit Providers IowaBenefits
---
The State of Iowa's commitment to its employees is demonstrated by the total compensation package provided by the State.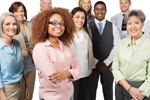 Employees' compensation is more than just their direct pay. In addition to the direct compensation received as a State of Iowa employee, a significant amount is spent on the benefit plans available to employees and their families.
Benefit News and Information
---
Get the latest health, nutrition, fitness and lifestyle news from Wellmark's quarterly Blue magazine.
Visit a doctor 24/7 on your smartphone, tablet or computer from virtually anywhere. With Doctor On Demand, you and your family members can speak with a board-certified doctor who can treat the most common medical conditions and prescribe medication if needed.

Getting started is easy

Download the Doctor on Demand app or visit DoctorOnDemand.com.
Have your Wellmark member ID card ready. You'll be asked to enter your full Wellmark ID number, including the three character prefix.
Create an account or sign in.

Employee Assistance Program (EAP) services are provided by KEPRO. KEPRO offers an on-demand webcast every month.
March's on-demand webcast is STAYING ON TRACK Budgeting and Personal Finances. March Tipsheet
April's on-demand webcat is Maintaining Respect and Civility in the Workplace. April Tipsheet
---
| | |
| --- | --- |
| | Benefits at a Glance 2018 The Benefits at a Glance is an overview of the benefits available to all employees (except SPOC-covered employees). Whether you are a new or a long-term employee, after reviewing Benefits at a Glance, you will have a greater appreciation of your benefits as a State of Iowa employee. |
---
04/02/2018