Welcome to the State of Iowa Jobs Page!
The State of Iowa uses NEOGOV to accept and process applications. Use the links on this page to learn about our application process, to search for state job openings, and to apply for a job.
---
Job Openings
If you have difficulty accessing the above links, it is recommended that you try a different web browser (e.g. Internet Explorer, Google Chrome, Mozilla Firefox, Safari, etc).
The best way to apply for jobs is online via the two links above. A paper application is available if you choose not to apply online.
---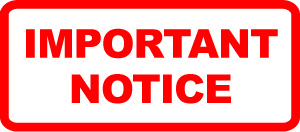 On April 17, 2017, the State of Iowa transitioned to a new job application system. BrassRing has been replaced with NEOGOV. In order to apply for State of Iowa jobs after April, 17, 2017, you will need to create a new NEOGOV account at the following link: https://www.governmentjobs.com/careers/iowa
You may log in and create your NEOGOV account now.
Please NOTE: None of your information from BrassRing will transfer to NEOGOV and you will no longer have access to your files in BrassRing after June 30, 2017. The State of Iowa will also not be able to transfer files.
Act now if you would like to download and retain any resumes, DD214s, or other documents you have uploaded into BrassRing. Your BrassRing account login will be active until June 30, 2017 if you would like to download any of your current attachments.
For any position you applied for through BrassRing, you may continue to log in and check your status through June 30, 2017 at: https://sjobs.brassring.com/TGWebHost/home.aspx?partnerid=25026&siteid=5018.
Questions may be directed to DAS-HRE at 515-281-5889 or DASHRE.info@iowa.gov
---
Application Resources