The State of Iowa recognizes the challenges of balancing work and the demands of everyday life. The DAS Healthy Opportunities website provides a wide array of information designed to empower you to take charge of your health.
---
Executive Summary of the 2014 Healthy Opportunities Wellness Program (conducted in 2013)
2015 Healthy Opportunities Wellness Program Overview
Frequently Asked Questions (07/15/2014)
---
Healthy Opportunities Wellness Program Contacts
Healthy Opportunities Email: healthy.opportunities@iowa.gov
Wellmark Wellness Help Desk: 877-252-8412
---
Online Health Assessment
The health assessment must be completed between October 1 - October 24, 2014.
You take the online health assessment in the Wellness Center powered by WebMD. The Wellness Center can be accessed through the My Wellmark website.
Accesssing the Health Assessment at Wellmark.com
To take the online health assessment, you must register at Wellmark.com using your My Wellmark user ID and password.
---
Biometric Screenings
Biometric screenings for the 2015 campaign closed as of September 5, 2014.
---
Biometric Results
It takes approximately 2-3 weeks for your biometric results to be processed and uploaded into the WebMD system:
| | |
| --- | --- |
| Screening Options | Processing Timeframe |
| Home Kit | Approximately 3 weeks |
| Hy-Vee | Approximately 2 weeks |
| Physician Fax | Approximately 3 weeks |
| Onsite | Approximately 2 weeks |
You will receive an email from the Wellness Center when your results upload. If you have not received a confirmation email in the above timeframe, you can call the Wellmark Wellness Health Line at 877-252-8412 to verify receipt of your lab work.
Notification that your biometric results have been uploaded into WebMD.
Because of the confidentiality of your health information, DAS-HRE does not ahve access to individual biometric and health assessment information.
---
Newly Eligible Employees
Eligibility to participate in the wellness program has been expanded to include:
New employees hired into a wellness-eligible position after September 5, 2014.
Employees, who promote, demote, transfer or are reclassified into a wellness-eligible position after September 5, 2014.
2015 Overview for Newly Eligible Employees
Healthy Opportunities Participation Election Form
Hy-Vee Screenings
Screenings at Hy-Vee will be available beginning October 1, 2014.
Information on how to schedule the biometric screenings at a participating Hy-Vee store
List of participating Hy-Vee stores
Personal Physician Health Screening Fax
Health Care Provider Biometric Screening Form
---
---
Wellness News and Information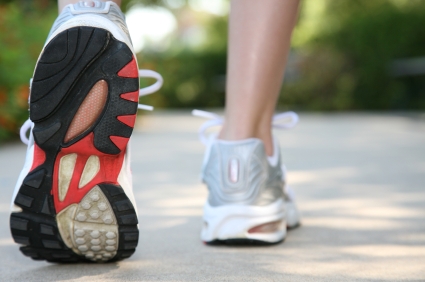 Walking ... A Capitol Idea!
Lace up your walking shoes. See how a three block walk around the capitol complex adds up to better health.

Blue, Wellmark's quarterly member magazine, is packed full of helpful articles for members.