The State of Iowa recognizes the challenges of balancing work and the demands of everyday life. The DAS Healthy Opportunities website provides a wide array of information designed to empower you to take charge of your health.
---
Healthy Opportunities News and Information

Employee Assistance Program (EAP) services are provided by KEPRO. KEPRO offers an on-demand webcast every month.
May's on-demand webcast is Life 101: Basic Skills of Adulthood. Managing Life - There's an App for that!
Available on demand beginning May 15, 2018.
NCHPAD's 14 Weeks To A Healthier You!
The Iowa Department of Public Health is promoting an online physical activity and nutrition program called 14 Weeks to a Healthier You. It is a program that is designed for people with disabilities and other chronic health conditions. To start the program, click on www.nchpad.org/14weeks/?f=IA.
---
Walking ... A Capitol Idea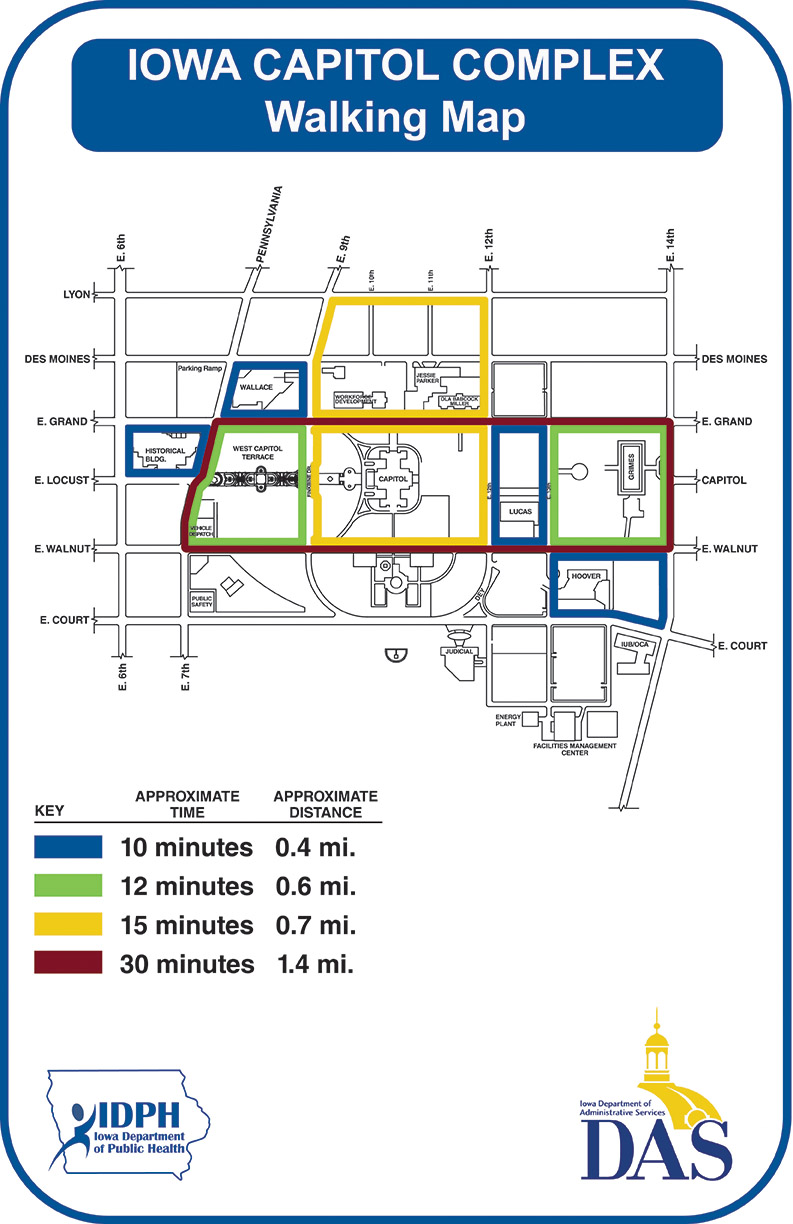 ---
04/02/2018