The State of Iowa recognizes the challenges of balancing work and the demands of everyday life. The DAS Healthy Opportunities website provides a wide array of information designed to empower you to take charge of your health.
---
Healthy Opportunities News and Information
On Demand Webcast
Employee Assistance Program (EAP) services are provided by KEPRO. KEPRO offers an on-demand webcast every month.
The on-demand webcast for August is Technology and Keeping Your Kids Safe.
Internet Safety Tips for Kids
This seminar touches on the risks facing children online. You'll learn helpful tips, from where to locate the computer in the home to available parental computer monitoring programs.
Length - 50 Minutes
Available on demand beginning August 21, 2018.
How to Access: Go to your EAP web site: www.EAPHelpLink.com Enter your code: IOWA and look for Online Seminars in the lower right hand corner of this homepage or you can search for them by title.
NCHPAD's 14 Weeks To A Healthier You!
The Iowa Department of Public Health is promoting an online physical activity and nutrition program called 14 Weeks to a Healthier You. It is a program that is designed for people with disabilities and other chronic health conditions. To start the program, click on www.nchpad.org/14weeks/?f=IA.
---
Walking ... A Capitol Idea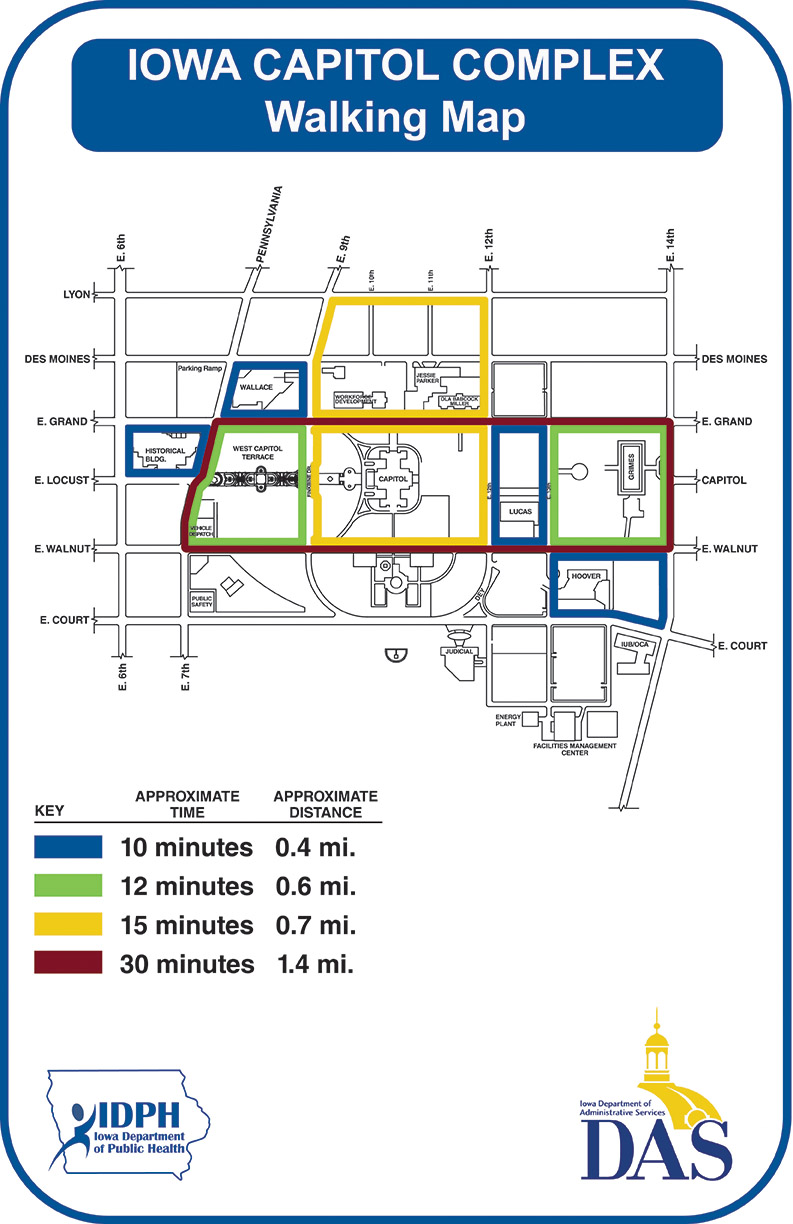 ---
Last updated 06/25/2018