One Container.

Multiple Benefits.
Single-stream recycling is the future for responsible resource conservation and an important step towards a low-waste building. DAS is providing single-stream recycling to make it as easy as using a trash can. With all your recyclables collected in the main section of the blue trash bin, this should leave little waste for the saddle container.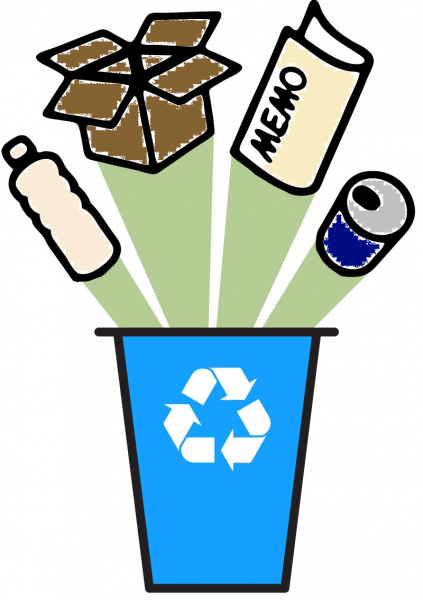 What can be recycled?
All office paper
Food and beverage cans
Plastic bottles and containers
Flattened cardboard and paperboard
Food and beverage cartons
What NOT to recycle.
Food waste

Plastic bags and film

Foam cups and containers

Needles
Other Available Recycling Opportunities
Ink and Toner Cartridges
The State is in contract with two companies to recycle empty ink and toner cartridges. Both companies will collect empty ink and toner cartridges with the delivery of products.
Office Depot - To learn more about the Office Depot program, review the My Business Recycles document or call Ken Bruntz at 402/547-9605.
Staples - To learn more about the Staples program review the Staples Business Advantage document.